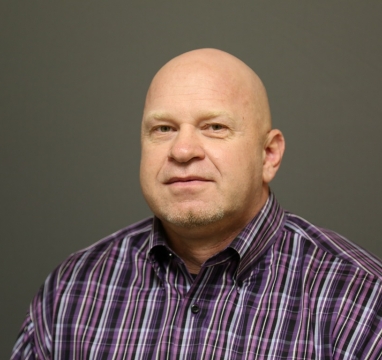 Phelps Memorial Health Center proudly welcomes Tim Rogers to the Team. 
"The one thing that I've always heard about Phelps Memorial is that they are progressive.  That's exactly what I want to be in Human Resources. PMHC is already doing amazing things, and I want to add to that culture," states Rogers. 
Tim's career in Human Resources began by accident.  While interviewing for a job as a crisis counselor, he was told that he was much more suited for their HR department.  Over seventeen years later, he believes they were right!  Rogers came to Holdrege from a public health agency in Columbus.  He's also directed human resource functions in a long term care facility, healthcare and in the private sector.
Lacie Westcott, Chief Experience Officer, states, "As one of our area's largest employers, Phelps Memorial has always been a progressive leader in our community.  Our greatest asset is the people we have caring for our patients and visitors.  Tim's experience in human resources will ensure Phelps Memorial achieves their vision of being the healthcare employer of choice." 
In addition to Westcott, Tim joins Human Resources Specialists Lisa Harvey and Alicea Hill to complete the HR team.   "I have such a wonderful team already in place.  We will spend my first months looking at our strengths, and what we bring to the table, and expanding on that." 
Rogers resides in Hastings, Nebraska, and is busy with his two children, ages 13 and 9.  His hobbies are their hobbies at this stage in life, and he wouldn't have it any other way.