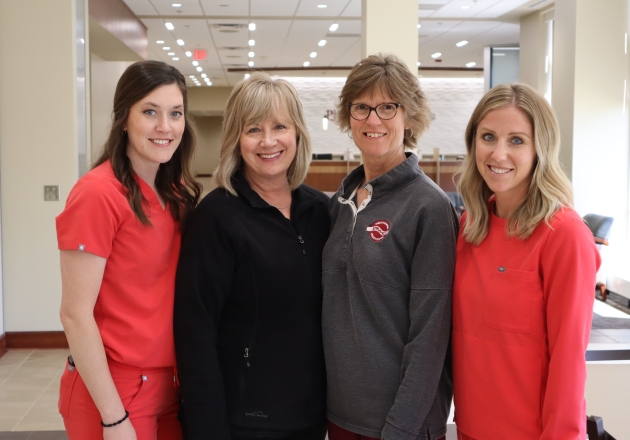 Careers
As one of the area's largest employers, Phelps Memorial Health Center in Holdrege, Nebraska, offers a wide range of careers in healthcare. It is our mission to always provide exceptional quality and compassionate care to the families we serve.
To offer a better application experience, we utilize a secure third party site for our full-time, part-time and PRN online job postings and application process. Open the link below to navigate the system. Note, this will open a new window. If you have any questions or issues, please contact 308.995.2211 and ask to speak to our Human Resource Team.
Benefits
Phelps Memorial Health Center offers a wide variety of benefits to cover.
BCBS of Nebraska: traditional PPO or High Deductible Health Plan available.
PMHC offers pre-tax savings accounts to be used to pay for health care expenses.
Our dental plan has benefits for semi-annual cleanings, major services and orthodontia services.
Our plan covers vision expenses for your family, including coverage for annual eye exams, glasses, lenses and contacts.
PMHC provides life insurance up to 1.5 times your annual salary at no cost to you.
PMHC provides short- and long-term disability coverage at no cost to you.
Accident & Critical Illness
Optional benefit coverage to help offset medical costs.
Employer match beginning at 90 days! We offer both pre-tax and Roth deferral options.
Full time and part time staff accrue PTO and sick time beginning on the first day.
Holiday & Shift Differentials
PMHC offers competitive shift differentials including night, weekend and holiday rates.
PMHC offers tuition assistance for full time employees looking to further their careers.
Employee Assistance Program
All teammates and their families are eligible to utilize the resources offered by our EAP vendor, including free counseling sessions.
PMHC is a proud corporate sponsor of the Don Sjogren YMCA. Full and part time employees are eligible for a single free membership.
PMHC offers meal discounts to every employee at our Terrace Café
PMHC is a proud partner to the Holdrege Sun Theatre and PMHC teammates enjoy free movies!
Hiring Process
To be formally considered for a position on the team at Phelps Memorial, please use the link below to submit an application. The hiring process begins from the moment you complete your application. You should hear back from someone on our team within 14 days. As you move through the hiring process, we will do our best to stay in close communications and work to meet your schedule needs.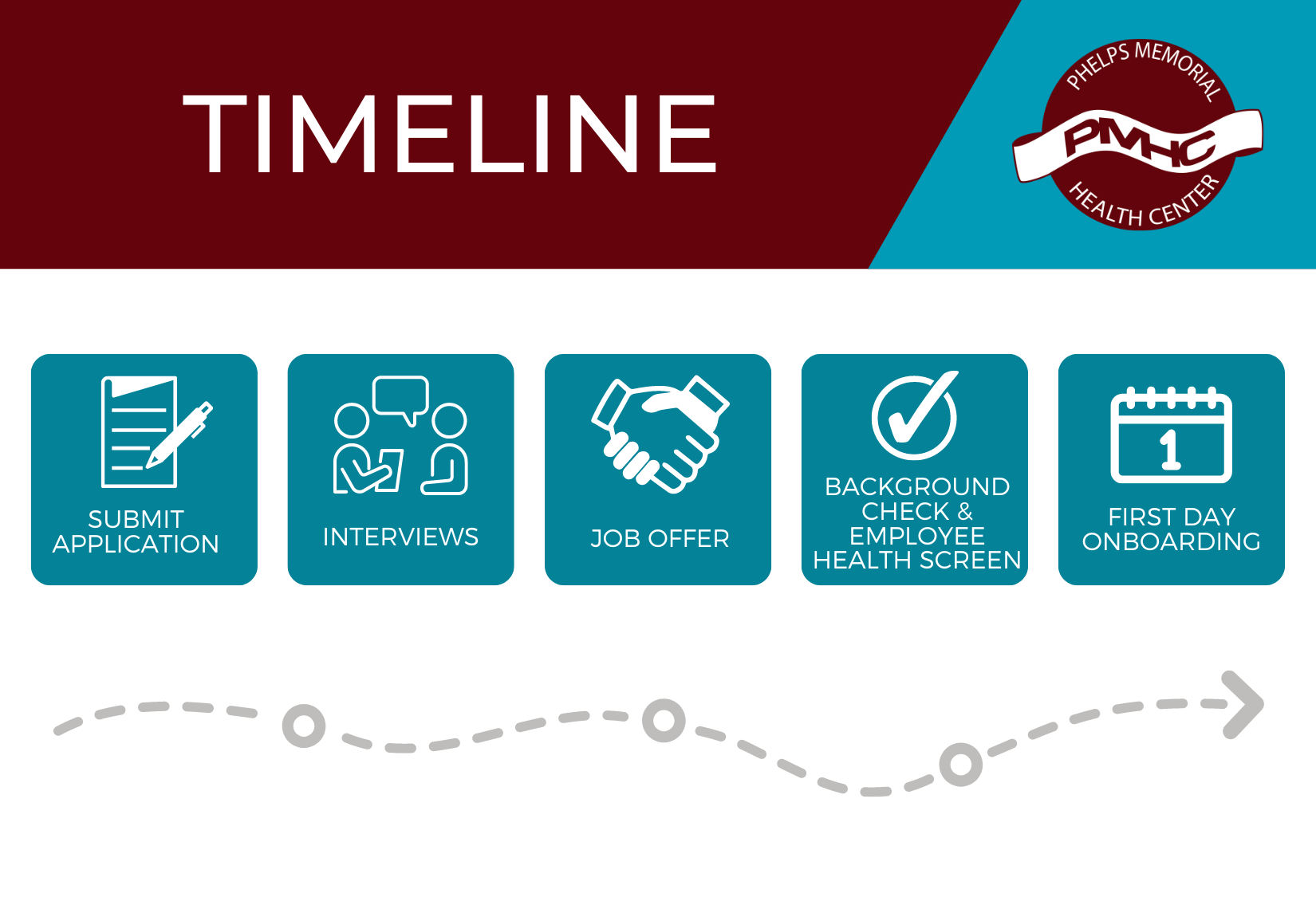 Open Positions
The jobs listed below have current openings and are actively seeking applicants. Please click on the job link below to be directed to the application for this position. We want the full list of all open positions here for the time being. We are hopeful this list will stay under an excessive length, but may choose to come back to change this in the future.
Team Phelps. Unstoppable.
At Phelps Memorial Health Center, we are committed to creating opportunities for growth, purpose, and innovation by building a community of trusted teammates who feel valued, respected and supported. Welcome to our one-of-a-kind culture. We take care of you and your family by providing health, financial and wellness benefits to enhance your life.