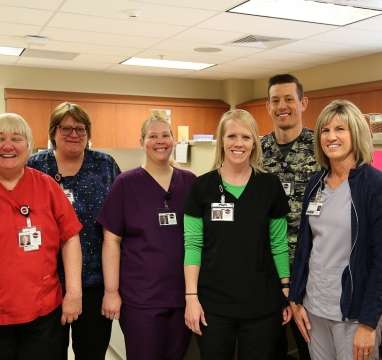 Our highly trained laboratory services team provides confidential laboratory testing using the latest in healthcare technology. 
Our Laboratory vision is to deliver timely and accurate testing for every test on every patient.
We are a CLIA certified hospital laboratory with 24-hour comprehensive care for our inpatient and outpatient population for the following areas: clinical chemistry, body fluids, hematology, coagulation, microbiology, parasitology, immunohematology, serology and toxicology testing.
During regular business hours call 308.995.2863.  After hours call 308.995.2211