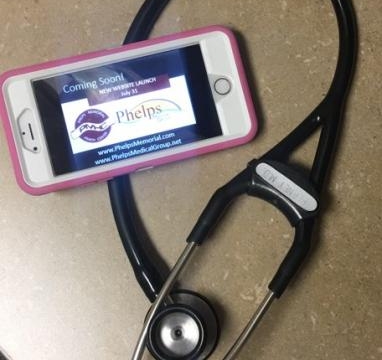 Phelps Memorial Health Center and Phelps Medical Group are proud to launch our redesigned websites, www.PhelpsMemorial.com and www.PhelpsMedicalGroup.net. We have redesigned them with our patients and visitors in mind by simplifying navigation and providing more resources and information on our products and services.  Our main goal in designing the sites was to offer a quicker, easier way for our patients and visitors to find the information they are looking for in order for them to make decisions regarding their healthcare needs. 
Explore the site to learn more about our full spectrum of services.  In addition to the changed design and layout of the pages, we have some pages you may like to view:
Providers - find information about our local physicians, advanced practice providers, as well as our visiting specialists.
Patients and Visitors - Find helpful billing information, forms, information about financial assistance and much more.
Blog - Stay connected with the latest press releases and news.
Patient Portal - Access your medical records securely.
Pay a Bill - An easy and convenient way to pay your bill online
Recognize a Teammate - Receive great care? Let them know!
FAQ - Find the answers to frequently asked questions
Feel free to look around!  We're confident you'll find the information you're looking for very easily.  We welcome your feedback as we continue to work on improving the users experience.