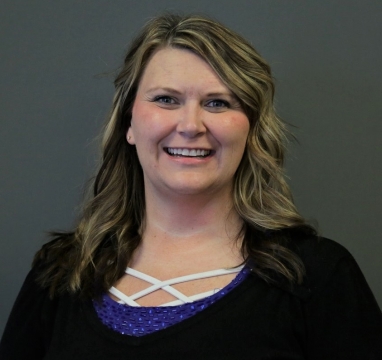 Phelps Memorial Health Center is pleased to announce that Tesha Broadfoot, RN, MSN, has accepted the position of Chief Nursing Officer (CNO).  Mrs. Broadfoot, Kearney, served as the Director of Quality and Safety Officer at Phelps Memorial prior to this promotion.
She stated, "I look forward to continuing with the great footwork our past CNO built and adapting to our ever-changing healthcare environment."
In her new role, Mrs. Broadfoot will serve as an integral member of the senior leadership team and play a major role in ensuring the organization operates smoothly and observes all healthcare standards and best practices. She is responsible for maintaining patient care standards, including safety and quality of care. She will oversee the overall operations of nursing and patient care services.
Mark Harrel, CEO, stated, "Tesha brings with her an extensive background in nursing and has done an amazing job with the quality initiatives in our organization. We are excited to have her join the senior leadership team."
Mrs. Broadfoot has nearly 20 years of nursing experience and said that her past position allowed her to see the big picture of Phelps Memorial and healthcare overall.  In addition, she stated this experience allowed her to learn the DNV (Det Norske Veritas) accreditation experience and regulations behind healthcare. 
"As the Chief Nursing Officer I will focus on continuing our tradition of outstanding patient care, while maintaining high quality standards," said Mrs. Broadfoot.
She added, "Phelps Memorial has the best teammates that put the patient first and provide exceptional care.  I'm excited to lead such a compassionate and dedicated team."