Rylee had lived a perfectly normal, healthy life with many hobbies throughout her high school and college years: sports, friends, music, and art to name a few. She graduated from Loomis High School and went on to pursue a bachelor's degree in art education where she exceled. Her "brought-to-life" paintings earned her a place in the University of Nebraska at Kearney's senior exhibition in spring 2012. Teaching kids how to love and appreciate art by painting, drawing, and more was something Rylee would do for the rest of her life.
Or so she thought.
Four years ago, Rylee noticed minor tremors, or shaking, in her hands. It happened only when she used or held her hand a certain way. She just chalked it up as hormones because she was 6 months pregnant at the time. Eventually moving to her head, the tremors progressed and 18 months later she decided it was time to see a doctor. 
After countless blood tests, heart tests, eye tests, high dose oral steroids, a CT scan and more, the doctors discovered Rylee has damage throughout her central nervous system (brain and spinal cord). She was later diagnosed with Autoimmune Encephalitis (AE), a newly discovered disease (2007) that attacks the healthy cells in the brain for an unknown reason.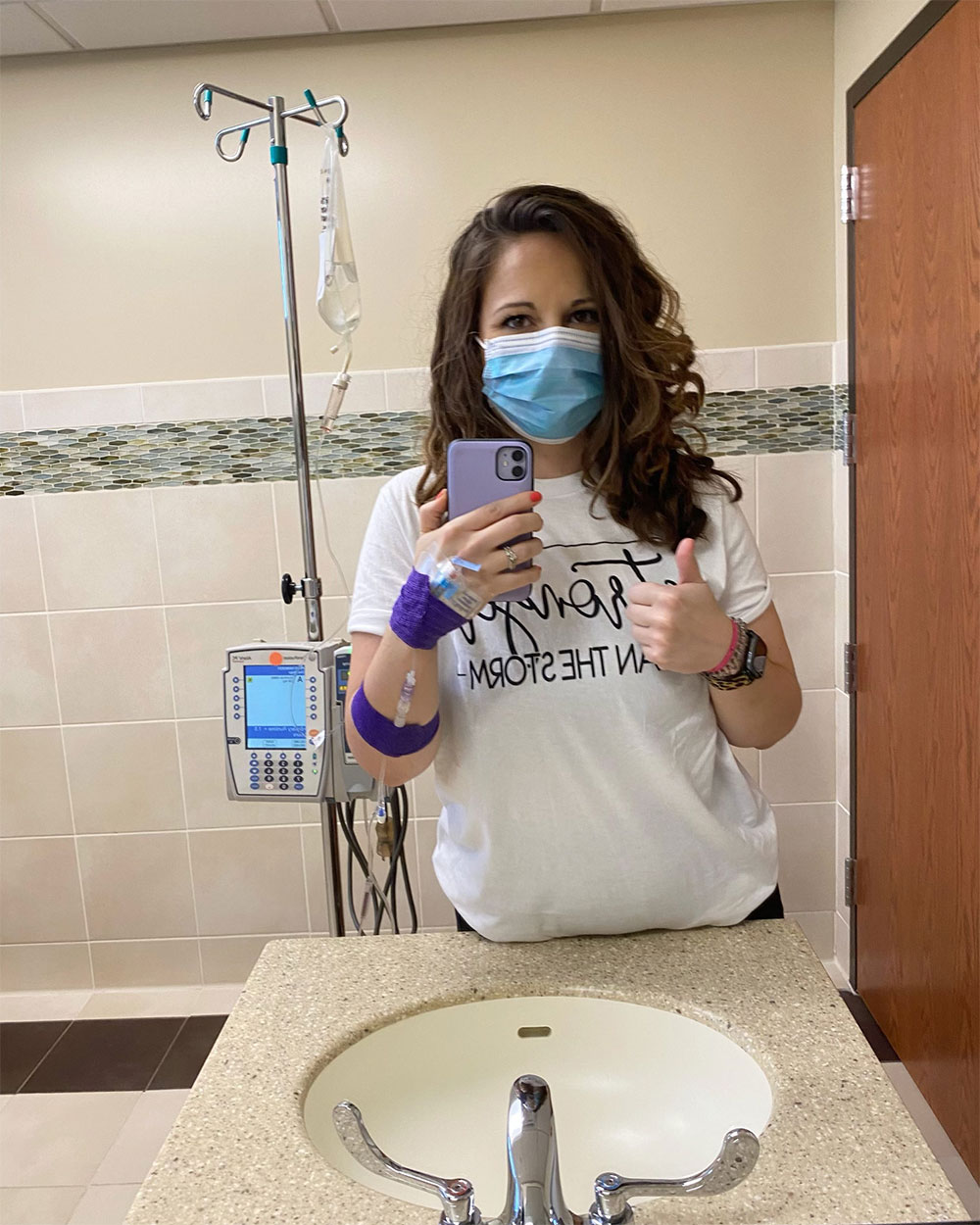 Although AE is unknown to much of the medical community, her doctors have an idea on successful treatments to keep the inflammation at bay. Rylee quickly started treatment but wanted to learn more about her rare disease. She researched for a neurologist who studies the disease and has experience treating AE, which led her to UCHealth in Aurora, CO.
These numbers don't encapsulate the true challenges behind the disease, but so far Rylee has been through:
Neurologists: 3
MRIs: 9
Spinal Taps: 2
Steroid infusions: 8
Rituximab infusions: 3 
Despite the hours of IVs in her arms and her "not-so-normal" life now, Rylee embraces her journey with AE and says she's eternally grateful for those who have been alongside her through it all: God, her family, and the amazing healthcare workers. 
"I have found that good, supportive, kind, and caring nurses make the biggest difference in my journey," said Rylee.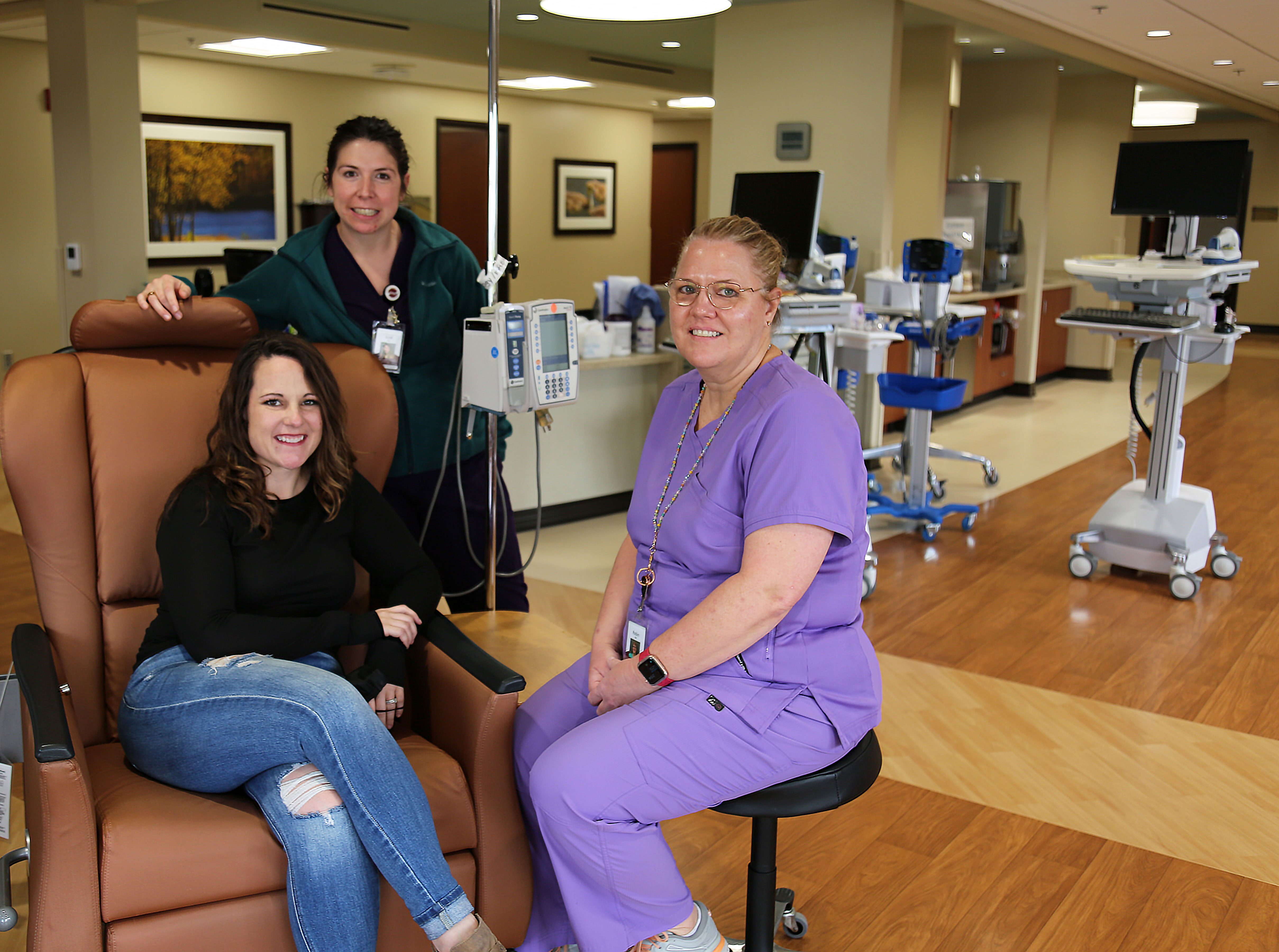 She and her husband, Kyle, are on the road often for appointments in Denver. Fortunately, the Oncology and Infusion Clinic in Holdrege offers the rituximab infusion which is one of the most successful treatments for her disease. This treatment keeps her brain from attacking more healthy cells. Doctors say she will have to receive rituximab infusions every six months for the rest of her life.
"The oncology nurses realize getting infusions all day isn't exactly fun or ideal, but they always make sure I am comfortable, content, and doing as well as I can be," she said.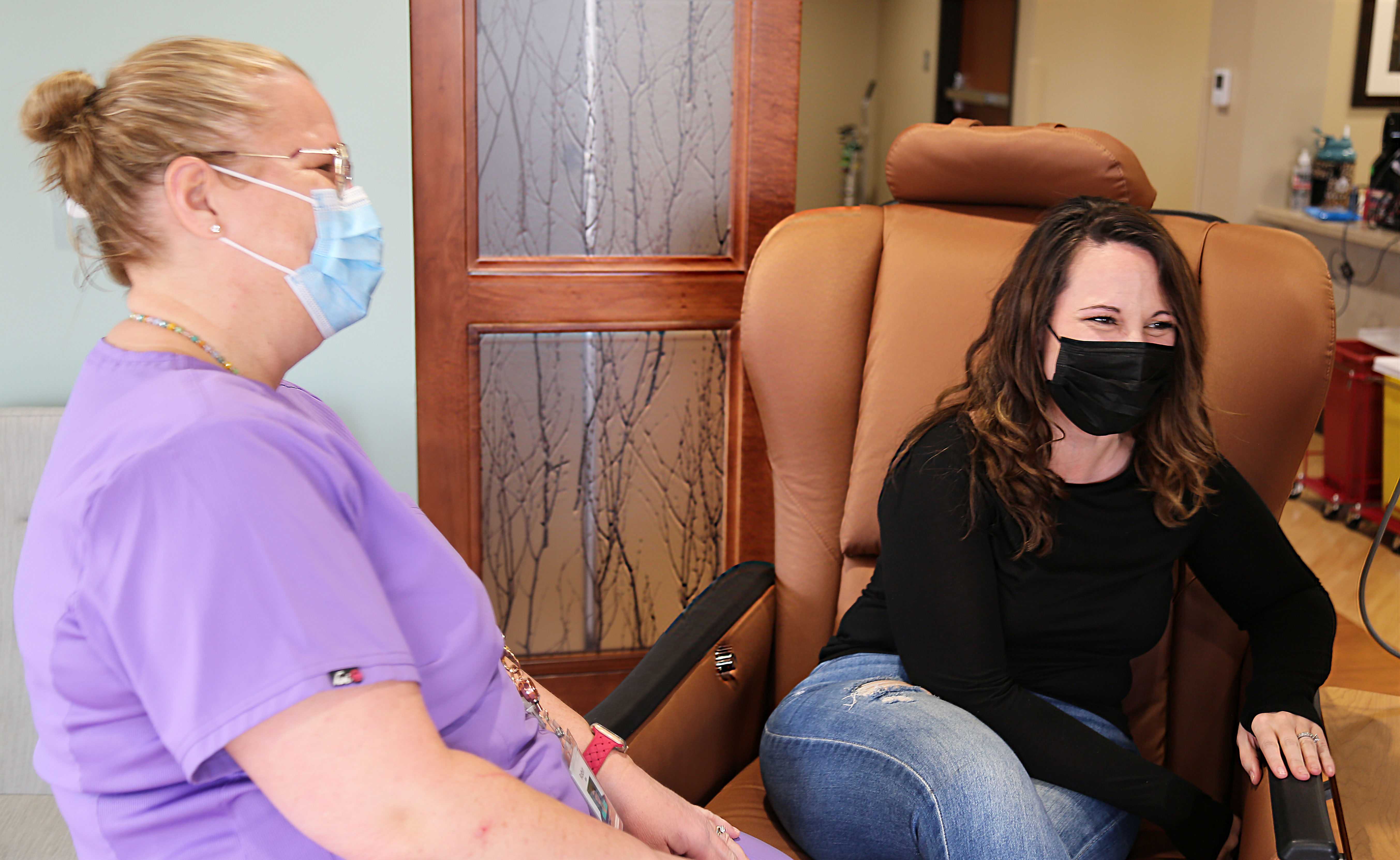 The infusion takes 4 to 5 hours each time. Having the option to get these infusions close by and not drive to Colorado is convenient, cost-effective, and saves time for Rylee and her family.
Miles driven for appointments in CO: 5,015
Miles driven for infusions: 170
She gets the infusions while her three kids are at school and she's home by the time they get on the bus.
"One of the first things people ask me regarding my infusion is, 'Do you have to go to Colorado for that?", and I love being able to tell them, 'Nope! I can do it at Phelps Memorial,'" she said. "Mentally, physically, and financially it is a blessing to me and my family to be able to go to PMHC."