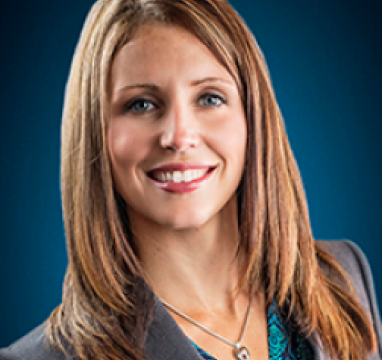 The current coronavirus outbreak is a concerning time for many people, including cancer patients, their families and their caregivers. Phelps Memorial Health Center is keeping patient safety a high priority for these individuals who are at a higher risk.
According to Stacey VanBoening, APRN, Phelps Memorial Oncology, "Patients that are actively receiving treatment are potentially at a higher risk as many of the cancer treatments cause a deficiency in the immune system making it harder for patients to fight off COVID-19 should they become exposed to it."
She added, "For a person that is fighting cancer, we suspect that the COVID-19 symptoms would be similar that to what we are seeing in the general population and would want them to report the symptoms to either the oncology clinic or their primary care provider right away."
People that have a history of cancer and are not actively receiving treatment have the same risk profile as the general population.  Characteristics that put them at advanced risk are underlying conditions such as diabetes, lung disease, heart disease, and older adults.
"Many patients have expressed concerns about going to medical clinics and prolonging or postponing treatments," said Mrs. VanBoening. 
She explained that while many of the elective procedures have been put on hold at this time, the oncology clinic has continued to run on schedule. 
She said, "Unfortunately cancer does not stop for global pandemic so we must continue the fight for patients.  We have been in frequent contact with our patients who are actively getting treatment and those that are in the follow-up stages regarding follow-up appointments and any scans that need to be obtained making sure that they get those completed safely."
"If you have health maintenance exams or procedures that have been postponed, our medical team and hospital are having very fluid discussions on when it is going to be safe to resume those exams and procedures," she said. 
Once it is been determined that it is safe to start completing these procedures, patients will be notified and called by Phelps Memorial Health Center to schedule. 
If current patients are having any symptoms such as new lumps or bumps, blood in your stool or urine, a new cough, or a concerning issue, they should not hesitate to reach out to their primary care provider.  If there is a concerning symptom, exams to identify what is causing those symptoms are still being done in a safe manner. 
"We do not want you to wait until this is over if you do have a concerning symptom.  We are here to take care of you," stated Mrs. VanBoening.
The Phelps Memorial oncology department has made modifications since the pandemic began and some modifications to protect their patients.  The oncology clinic is now located in a temporary location at the hospital which allowed Family Medical Specialties to utilize the previous space for their acute care clinic for primary care.
Mrs. VanBoening said, "In our new temporary location at the hospital we have been able to maintain social distancing with the set-up of the infusion room.  Our oncology patients are allowed to bring one person with them during their visits and their treatments as we know how important it is to have that support person with you and to have another set of ears to hear the information shared and to come up with questions during the visits."
She added, "I am incredibly proud of the measures that Phelps Memorial has taken to continue to take care of our oncology patients in a very safe way during this unprecedented time."
If an oncology patient that is in active treatment suspects they have symptoms of coronavirus, they are encouraged to call either the oncology clinic or their primary care provider. 
The CDC recently added new symptoms to COVID-19 diagnosis. People with COVID-19 have had a wide range of symptoms reported – ranging from mild symptoms to severe illness.
These symptoms may appear 2-14 days after exposure to the virus:
• Fever
• Cough
• Shortness of breath or difficulty breathing
• Chills
• Repeated shaking with chills
• Muscle pain
• Headache
• Sore throat
• New loss of taste or smell
If someone has symptoms they should call their medical provider at either Phelps Medical Group or Family Medical Specialties.  When you call they will discuss your symptoms and decide the best method for you to be evaluated whether that be the acute care clinic, telehealth or the Phelps Memorial Health Center emergency room.
Telehealth virtual visit services are available at both Phelps Medical Group and Family Medical Specialties. This platform allows patients to visit with their local provider over their phone, tablet, computer or other electronic devices similar to a video call. This allows both clinics to provide services such as chronic care, medication refills and sick visits while keeping the patient safe at home.  This is a great option for many.
"We work so closely together that regardless of who you call we will be communicating with each other to make sure that we provide you the best care," said Mrs. VanBoening.
Not only cancer patients and cancer survivors, but everyone is encouraged to continue to follow CDC recommendations for prevention of the virus.  Handwashing is of the utmost importance.  The virus is most often contacted by touching a surface that the virus is on then proceeding to touch your mouth nose or eyes allowing the virus to enter your body.  Washing your hands with soap and water washes the virus from your hands.  Wearing gloves is not a substitute for washing your hands.  Handwashing and hand sanitizer are your most effective means of prevention.
Wearing a mask in public places to help with the spread of the virus as this virus is spread by droplets from the saliva that are spread during coughing and sneezing.  The masks help catch those droplets so they are not spreading through the environment.  The mask will protect you if you have somebody within a close proximity of your face, however the biggest reason for the masks is to help prevent spread of the virus if you happen to be carrying it.
 "As always, if you have any concerns, don't be afraid to call your physician or other medical professional for guidance. As a medical provider, I can assure we want to continue treating patient's chronic health conditions and other issues that may arise," said Mrs. VanBoening.
She added, "Even though Coronavirus is at the forefront right now, people are still going to get sick from other causes and still need their health maintenance visits, at least to a certain extent." 
Each person's cancer, treatment, and situation can be different, so the answers are not the same for everyone.  Patients are urged you to stay in contact with their medical provider during this time and ask questions if they arise.