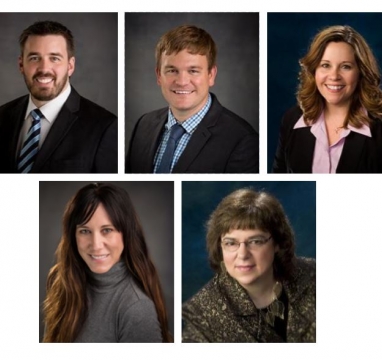 We celebrate National Rural Health Day. A day that celebrates the "Power of Rural," bringing to light the unique healthcare challenges that rural citizens face and showcasing the efforts of rural healthcare providers. 
Dependable. Efficient. Dedicated. These words are the driving force of the Phelps Medical Group team. They are committed to helping patients improve their health and live the life they've always imagined. 
Healthcare improves not only the life of the citizens but the livelihood, too. Increased economic opportunities are just one of the many reasons for maintaining healthcare close to small towns. Emergent care and urgent care increases timely treatment of critical ailments and injuries. When nursing care is available, grandparents remain near their familiar settings. Primary care provides a remedy for chronic and routine conditions.
Tracie Elliott, Vice President of Ancillary Services at Phelps Memorial Health Center, stated, "We want to make sure all local residents have access to high quality health care services which is vital to the health of our community." She further explained that "Technology is fully integrated into our lives. Reinvesting into the healthcare infrastructure and technology in our current construction project ensures Phelps County remains progressive and an industry leader in our state.
Phelps Medical Group currently has a dedicated team of 19 employees and five providers. They are experienced in the areas of obstetrics, pediatrics, adult wellness, diabetes management, endocrinology, podiatry, family practice, osteopathic manipulative treatment, men's health, and women's health.
"We have what our patients need to stay close to home for care," said Mrs. Elliott.
Providers at Phelps Medical Group are: Russell Carlston, DPM, practices podiatry; Zach Egger, DO, Family Practice, OB/GYN; Charlotte Wirges, MD, Family Practice, OB/GYN; Mileah Panter, DNP, APRN, Diabetes Education, Family Practice; and Michele Hunter, APRN, Family Practice, OB/GYN.
Phelps Medical Group does its part to keep the community healthy and running smoothly. It's something to celebrate!