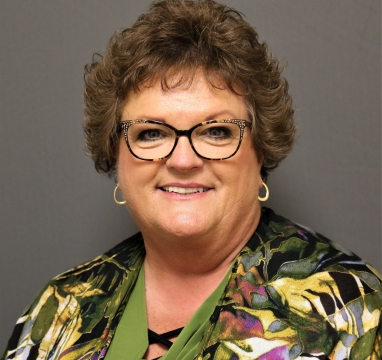 Phelps Memorial Health Center is pleased to announce that Ros Beebout has been hired as the Director of Phelps Medical Group. 
Beebout will oversee the daily operations of Phelps Medical Group and collaborate with patients, visitors, and healthcare professionals.  She will also be responsible for compliance, rules, and regulations of the facility.
She indicated that her strengths lie in her experience and the knowledge of clinical operations that she's gained over the years working directly with providers and staff.  She said, "I've learned to work with my team to bring great care and service to the community and I'm looking forward to doing that at Phelps Medical Group."
Beebout graduated from Kearney State College with a Bachelor of Science degree in Business Administration.  She has over 25 years of clinic management including experience in Ainsworth and Valentine.  
"I am very familiar with the operations of rural health clinics and excited to be a part of Team Phelps and build relationships throughout the community." She added, "I am looking forward to helping build the trust of our customers by offering personalized care to everyone we serve." 
She and her husband, Bruce, live in Kearney.