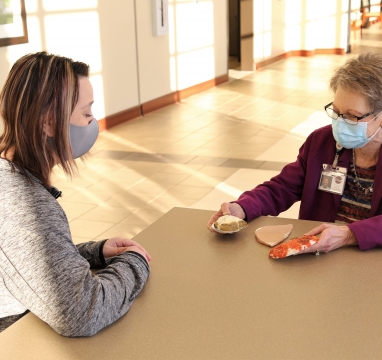 Simple Solutions, a prediabetes program at Phelps Memorial Health Center, will begin January 13.  This course is a National Diabetes Prevention Program (NDPP) and recognized by the Centers for Disease Control and is a year-long evidence-based lifestyle change program.
Generally, there are no symptoms associated with prediabetes, and 9 out of 10 do not know they have it. Prediabetes is when your blood sugar level is higher than normal but not high enough yet to be diagnosed as type 2 diabetes.  Prediabetes increases your risk of type 2 diabetes, heart disease, and stroke.  Becoming more active, eating healthy, and losing weight can cut one's risk of developing type 2 diabetes in half.
Program participants will work with trained Certified Lifestyle Coaches to learn how to make lasting healthier lifestyle changes.  Sixteen weekly sessions, followed by six monthly sessions, will have topics including healthy eating, increasing activity, weight loss, core principles of tracking food and activity level, stress management, coping with triggers, travel tips, and how to facilitate support for their healthy lifestyle.
"It is a year commitment. However this will help prevent diabetes and can also help prevent other health conditions so would be well worth the investment of time," said Mrs. Spaulding.
Interested persons should call to see if they qualify and must register for the orientation class.  Contact Karen Bunnell, RD, LMNT, or Jenny Spaulding RN, CDE, for more information 308.995.2948.